If you have never been zip-lining before, you owe it to yourself to check out Eco-Adventures out of the Kukui'ula Shopping Center in Poipu.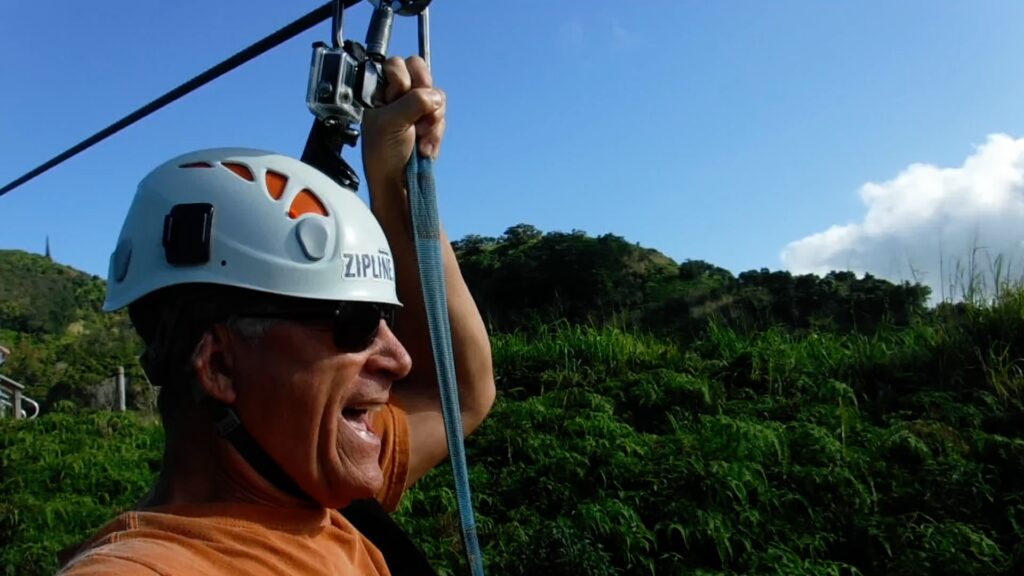 I don't have any connection to this company but really enjoyed their professionalism and the ride itself. You meet at Kukui'ula and drive to a location not far from the shopping mall. They outfit you with helmet and make sure you have the right shoes.
The company has set up 5 ziplines that soar high over the Lawai Valley. You have to do a fair amount of hiking but the rush when you are on the zip-line is incredible and makes it well worth it.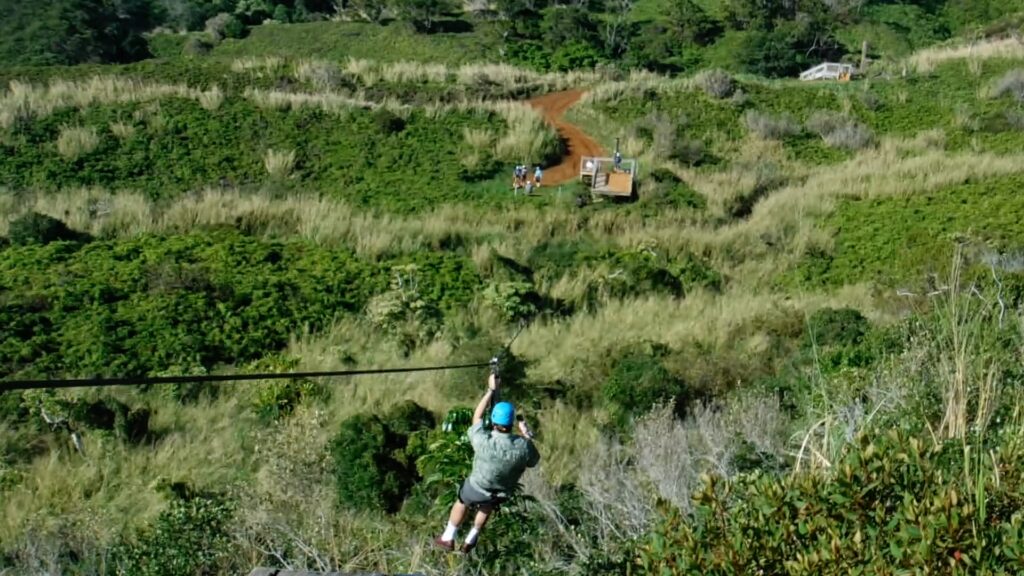 The company has an 8 or 5 zip-line tour, so you pick what's best for you. They make sure you are properly belted in. Safety is a real key for them. They boast 200 foot drops and up to 50 miles an hour.
I believe it but honestly, once you are going, it's just plain fun. The hardest part is actually getting started. Even the timid among your party will be sold by the end.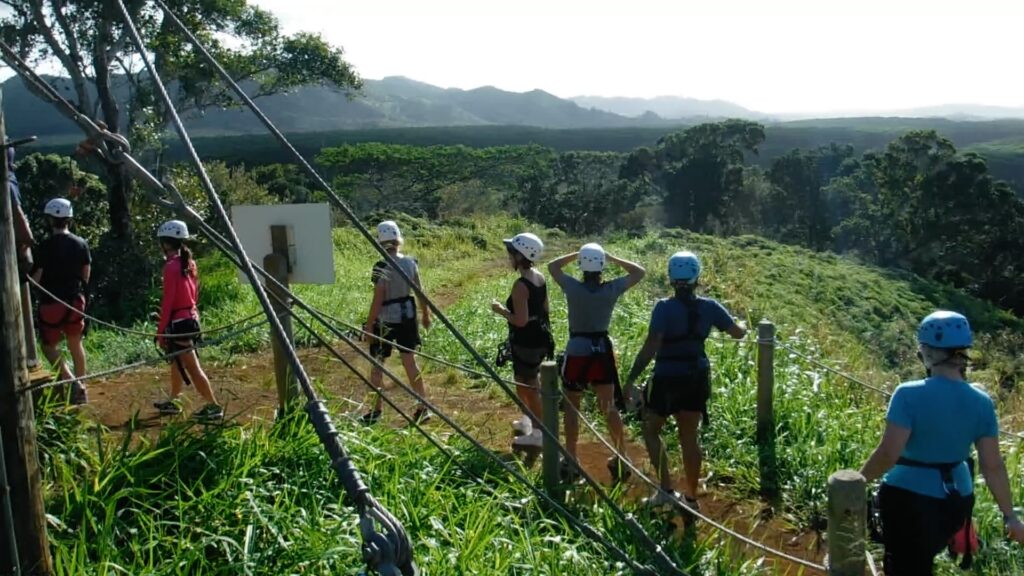 Review the requirements before you make a reservation – 10 or older, 80-260 pounds and in reasonably good health (no chronic heart conditions).
It's also pretty cool that during the walks the guides talk about Kaua'i history and culture and they are SO NICE!