Despite words from the governor, tourism is alive and well on Kauai. There are some very simple steps to take while preparing for a trip here.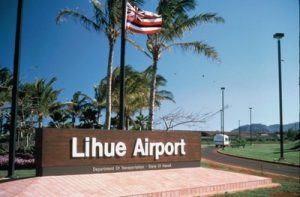 Get your rental car as soon as you book your accommodation or flight. Cars are in short supply and prices are astronomical. See our recent post for more info.
Register for EACH traveler on the Hawaii Safe Travels website. Each adult person must have their own account.
Create a trip for your journey to Kauai, using your airline information.
If you are vaccinated, connect your vaccination to the Safe Travels Site. I suggest using Azova. For $10 they can connect your card to the site. After you put in your information to Azova, go back to Safe Travels and click on Apply for Exemption from Quarantine. You can then connect your Azova account. Look for the green checkmark by "Exempt". If you have recovered from COVID-19 recently, you can apply for an exemption for that as well – though the rules are more complicated. The Beat of Hawaii has an informative article about that.
Check to see if your airline does pre clearance. We know that Alaska and Hawaiian do it. This way you get a wristband that you wear on the flight over. Once you land they shuttle "wrist bands" in one line that breezes to baggage claim.
That's pretty much it. Lots of tourists moving about normally. The beaches and stores have lots of folks. Restaurants are open – the only real thing is that you have to wear a mask inside.